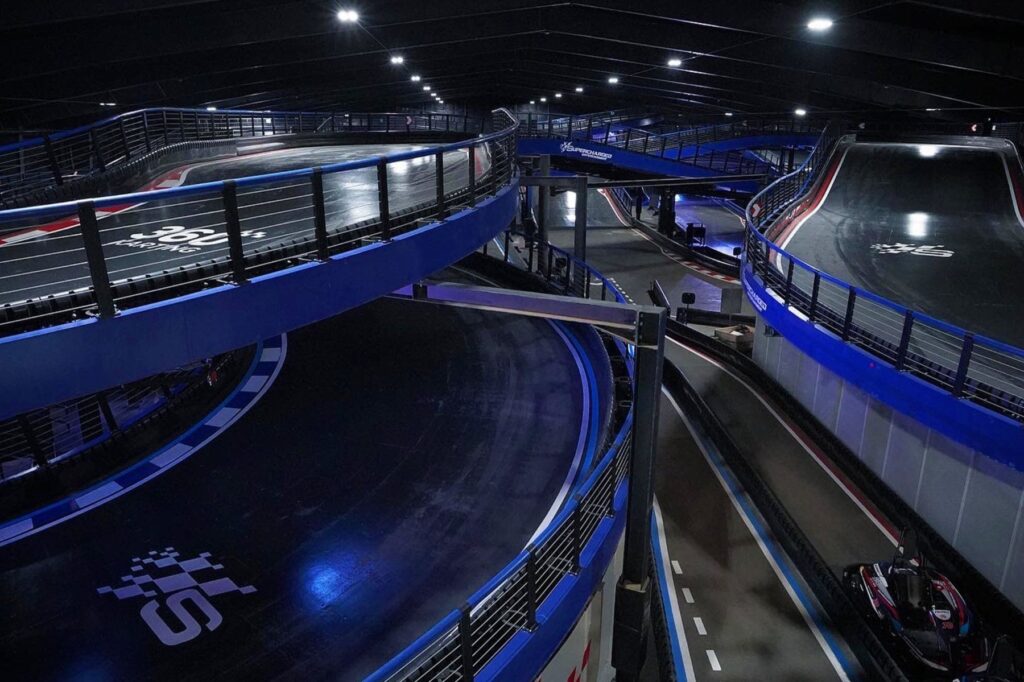 Supercharged Entertainment – Edison, NJ
The recently completed "Supercharged Entertainment" was constructed in Edison, NJ.  This 100,000ft2 multi-level facility included a Racetrack, Gaming Area and a full service Restaurant.  Engineering Design Services was involved with the design for all new Mechanical, Electrical, Plumbing, Fire protection and Fire Alarm systems throughout the building.
The design provided a safe, comfortable and healthy environment for the occupants while being energy efficient and inexpensive to maintain over the life of the building. The HVAC design incorporated gas fired packaged equipment, VRF systems and Kitchen ventilation systems.
Our Electrical design included High efficiency LED Lighting, and a new 2000 amp, 480Y/277 volt, 3-phase electrical service and switch gear fully backed up by a diesel fired Emergency Generator with base tank. Site contains fully automated site lighting systems as well as 12 electric vehicle charging stations.